The food industry has grown to manifold with abundant of opportunities and career plans. We offer degree and associate programs spanning the core of food industry. Our food-centric education model helps our students to pitch attractive career options in the food business. Top employers look to the NFCI when hiring, and when you grab your NFCI degree, they wish to take you on board.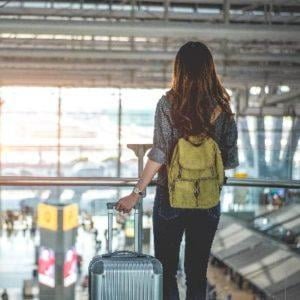 The Tourism & Hospitality Industry is the largest and fastest-growing industry in the world. One of the most exciting aspects of this industry, it is made up of so many different professions.
Food production, as the name suggests, is all about preparing food in which raw materials are transformed into ready-made food products for human consumption either in the home or in the food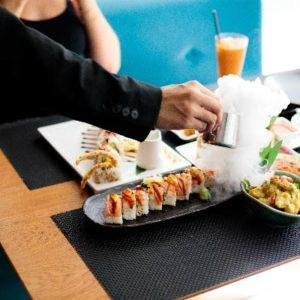 Food and Beverage Service is the service of Food made in the Kitchen and drinks prepared in the Bar to the Customers (Guest) at the Food & Beverage premises, which can be Restaurants,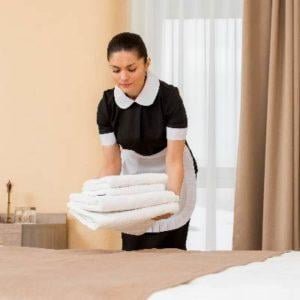 Housekeeping department takes pride in keeping the hotel clean and comfortable, so as to create a 'Home away from home'. The aim of all accommodation formation is to provide their customers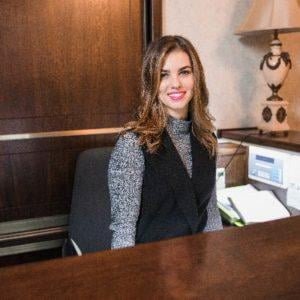 The hotel industry satisfies two basic physiological needs of all human beings- shelter and food. Whether a hotel is simple or elaborate, the hotel business is a safe investment. In a globalised world people
Our institute is a full-service culinary arts and training centre which offers a spectrum of cookery courses. The advanced programs are also there to help them upgrade their cooking abilities. With the expert guidance from our prominent instructors, the students excel the practical skills. With top-notch culinary and finishing arts training, the NFCI students learn the knack to deliver style, excellent quality and a flavour of sophistication.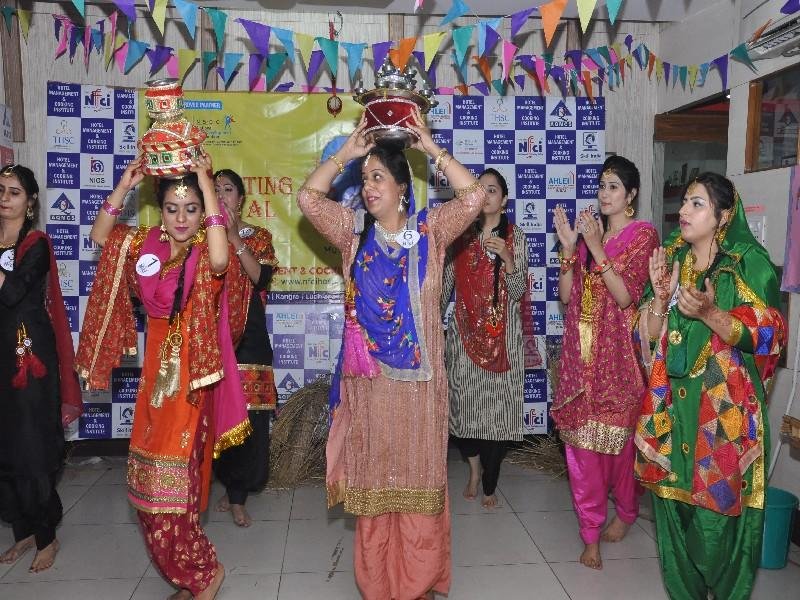 Baisakhi or Harvesting is the major festival celebrated across the North Region of India,...
Read More
View All

Chef Anjali
I have done Diploma in Food Production from NFCI and after That I got placement at Hotel The Deltin, Daman in continental Kitchen. At NFCI I have learned no. of dishes and after 1 ½ years Of experience I have polished my cooking skills very well. Finally I am going to settle down in London. Thank you NFCI for guiding me every time & helping me to achieve my dream.

Bakery Chef Pallavi
Bakery is my passion that's why I wanted to open my own bakery Shop, but every business required good knowledge & Experience in related field, thanks to NFCI for not only providing me the required skills, as well as providing me excellent placement at Hotel The Deltin, Daman.
Chef Vasu
At NFCI, Faculty members are not only focused to provide course knowledge, but 360 degree development of every individual students. NFCI, provides daily particle to all the students which is the best part about it, here one can learn about culinary as well as personality development, English language, carving, presentations skills and many more things. Currently I am working at Hilton Shillim Estate Retreat & Spa, Mumbai.

Chef Sarabpal
NFCI brings great changes in my personality, before I have Joined at NFCI I was a very introvert & shy person, I had a fear to speak In English & to face audience. Now I am working as A Chef in Germany. Its only become possible because of positive attitude of our teachers as they are always ready to solve my issues. At NFCI I also get industrial Exposure by working at Crown Plaza, Delhi which is a 5 star Property,.

Chef Puneet Kumar
When I have started my studies with NFCI, at that time I just had a dream to become a successful chef, in very beginning I thought it was very difficult and I cannot do this, but with proper guidance of all the teachers and Chefs, Today I am a Owner of Bakery Shop in " Tanda", Punjab. Thanks to NFCI
Chef Dildar
I was a very shy & conservative kind of boy when I have joined NFCI, All the faculty members & our PD teacher has always motivated me to participate and to communicate, at NFCI I havelearned so may good things, but the best part is I have learn the skill of Presentation. After completion of my Diploma, I have taken the decision to run my Own bakery, that is a life changing experience for me & my Family. Now I am running my own bakery shop in Jandiala by name "Dubb Bake Studio"

Chef Atul
At NFCI I have received maximum opportunity to present my Skill. I have participated in many national level cookery & bakery competitions, which enhances my various skills, like communication, Presentation skills, people handling, team work, time management Etc. Which boost-up me to start my own venture. Today I am running my Successful outlet of Bakery in Nawashehar, Punjab. NFCI Rocks!!
Chef Abhinesh
I am very much keen to learn about various cuisines, and at NFCI. We do daily practical's which olished my cooking skills day by day. Finally I got placed at Ramada, Jamshedur and after that I have Joined TATA CUBE MAKER CLUB at Jharkhand as CDP.
Chef Rohit
I have joined NFCI in 2015 for Diploma in Cookery, at that Time I have no set goal, I was doing this just because I have Hared that this line has great scope. But, with propre guide Line provided by our faculty members & placement officer. I have given a campus placement interview at Royal Orchid, Jaipur and after that ,I never looked back, Now I am working as Chef at "NOC NOC " Café, Hyderabad at very good salary package.
Chef Sunil
At NFCI, we not only learn about Culinary skill, but we also Learn about life skill, which help us to enhance our hidden talent. My Teachers have always motive me participate in all the Competition, Which increases my confidence, with PD sessions my communication improves a lot with helped me to crack campus placement interview. I got placed at Avadh Utopia, Vapi(Gujrat) on very good pay scale.
Thanks to NFCI !!
Manu Miglani
My Name is Manu Miglani. I have done 1 Year Diploma in Cookery. NFCI gave me a chance to be an Entrepreneur, which I want to be since my childhood as Cooking is my passion, Although I am handicap. I would like to say thank to entire NFCI family.
Rinkdeep Gill
I have joined NFCI in April 2003 it was a great experience for me and I really enjoyed during cookery classes. The institute environment is very disciplined, the staff is good and well behaved. I have found very homely atmosphere in the institution. Teachers behaviour is very friendly. Now I am living in Canada but I always remember NFCI institute. I am very thankful to all the staff for good company and guidance, only because of them I have successfully completed my cooking course.
Chef Sachin
From my teenage I wanted to become a Chef as I love cooking,
At NFCI I have learn about verity of cuisines and got lot of opportunities to gain knowledge about different food cultures.
I was initially selected by Four points by Sheraton for Internship
After that I got job at The Umrao, New Delhi, a big thank you to NFCI team for their support & guidance.

Chef Arun
I am very much keen to cook different cuisines. At NFCI I have learn Indian, Chinese, continental, Tandoor & Bakery, which fulfil my dream to be an multi-cuisine specialist. After completion of my course I got placed at Hotel Jaypee Residency Manor, Mussoorie.
Chef Rishabh Dutta
I have joined NFCI because I like cooking, but after completion of my course, I have come to know about value of cooking, today I am not only earning through my skills, as well as I am guiding people about quality meals, value to nutrients and related facts. NFCI enhances my skills with daily practical exposure, this helps me to got job in Hotel Jaypee Residency, Manor.
Subscribe now and receive monthly newsletter with latest recipes, educational materials, new happenings, interesting posts, and much more!!!